Episodes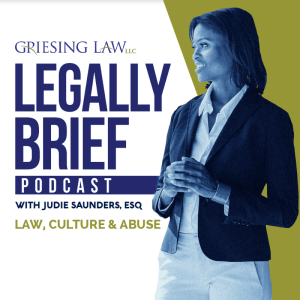 Tuesday Jan 04, 2022
Tuesday Jan 04, 2022
Diversity, Equity and Inclusion are not just buzz words for Bernie Headley. 
As a coach of girl's competitive volleyball, in Chicago, IL, Bernie is living these ideals.
Bernie is changing the lives, mindsets and educational opportunities for student athletes.
Bernie is a seasoned Sport Events coordinator, with over 10 years experience in the sports industry. Bernie is the Program and Operations Director for Volleyball, 360 Sports Academy located in Chicago, IL.  He's responsible for the Academy's operations and programing. Coach Bernie is also the Area Commissioner for Christian Fellowship League, Chicago, IL – and Event Manager, Dominican University- Athletic Department, River Forest, IL.
On this episode you will learn how to:
envision DEI in youth sports;
implement DEI in an athletic program;
support players and their families seeking access competitive sports; and

be mindful of generational obstacles faced by many athletes.
Don't forget to download and share this episode with your family and friends.
Subscribe to the show on Apple Podcast, Spodify or your favorite platform.
Tune into the Legally Brief Youtube channel.
Visit jsaunderslawfirm.com for the free "Parent's Guide to Surviving Your Child's Abuse."
Follow me on Instagram here.
This podcast is for entertainment purposes only.  Nothing in this podcast is legal advice, counsel or guidance. No offer, statements or representation has been made to serve as your attorney in any capacity.   No attorney-client relationship has been created. This information is general and may not be applicable to your particular circumstances. You should review your particular circumstances with a licensed attorney.