Episodes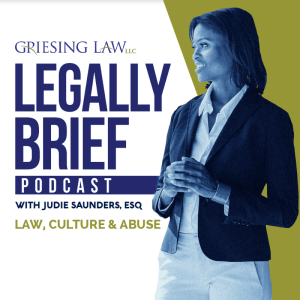 Monday Oct 25, 2021
Monday Oct 25, 2021
Boys and men that play lacrosse must wear helmets to protect against concussions and other injuries.
For girls and women lacrosse players, who face concussion and injuries, there is no helmet mandate. 
It is estimated that over 44% of concussions suffered by female lacrosse players could have been prevented if these players wore helmets.
USA Lacrosse, the institution that oversees women's lacrosse, uses "tradition" and avoidance as a way to not mandate helmets for women.
But change agent, dad, coach and entrepreneur Rob Stolker is challenging tradition with the co-founding of Hummingbird Sports https://www.hummingbirdsports.com/.
Rob and Hummingbird Sports are on a mission to change the way we protect female lacrosse player.
Sharing is a Good Thing!!! You know a parent, athlete or friend that can use the information in this episode, so go ahead, and social share the link...
Don't forget to download this episode.
Subscribe to the show on Apple Podcast, Stitcher or your favorite platform.
Tune into the Legally Brief Youtube channel.
Visit jsaunderslawfirm.com for the free "Parent's Guide to Surviving Your Child's Abuse."
Follow me on Instagram here.
This podcast is for informational purposes only.  Nothing in this podcast is legal advice, counsel or guidance. No offer, statement or representation has been made to serve as your attorney in any capacity.   No attorney-client relationship has been created. This information is general and may not be applicable to your particular circumstances. You must review your particular circumstances with a licensed attorney.