Episodes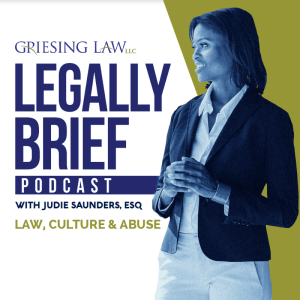 Tuesday Feb 22, 2022
Tuesday Feb 22, 2022
In today's episode, we celebrate Americans not "on the marquee"  or in the bright lights.  Lesser-known disruptors who changed our institutions:
In 1955, 15-year old Claudette Colvin was instrumental in desegregating  Montgomery, Alabama's transportation system. Ms. Colvin refused to give up her seat on a public bus nine months before Rosa Parks; and
U.S. District Court Judge Constance Baker Motley, whose hard work in and out of court disrupted the judicial system and even major league baseball.
Learn more about Judie Saunders, Esq., and how she works with companies; conducting internal investigations that address toxic work cultures so that businesses can restore productivity, employee trust and transparency.
This podcast is for informational purposes only.  Nothing in this podcast is legal advice, counsel or guidance. No offer, statement or representation has been made to serve as your attorney in any capacity.   No attorney-client relationship has been created. This information is general and may not be applicable to your particular circumstances. You must review your particular circumstances with a licensed attorney.