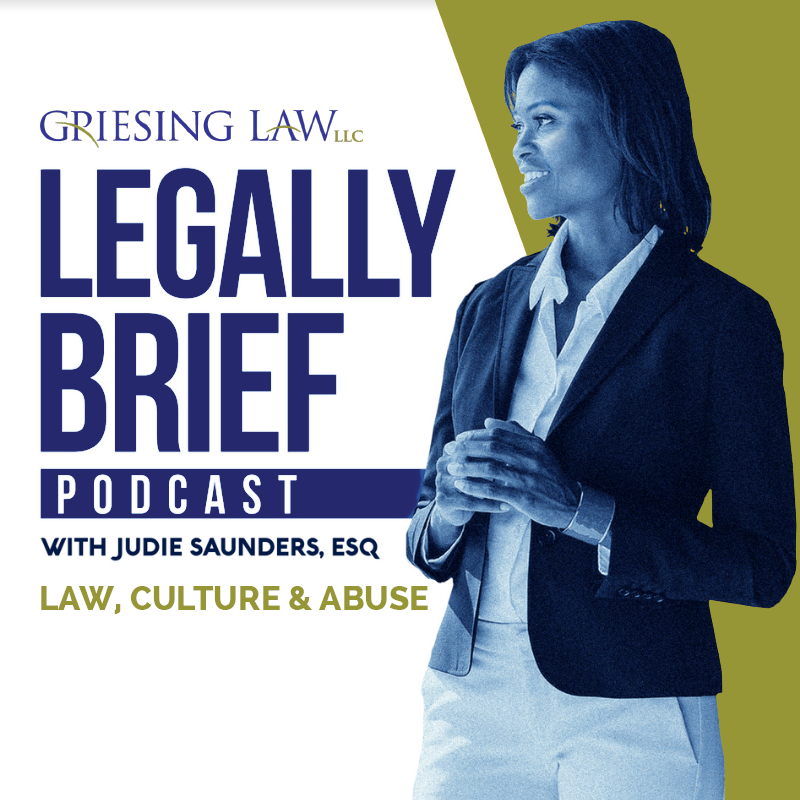 Child USA Marci Hamilton on the U.S. Supreme Court and Providing Access to the Judicial System
Mar 29th, 2022 by Legally Brief
Join my conversation with Marci Hamilton, professor, U.S. Supreme Court Clerk to Justice Sandra Day O'Connor and founder of Child USA as we discuss:
Professor Hamilton's insider perspective on the U.S. Supreme Court;
why we need the voice of Judge Brown Jackson on the Supreme Court; and
how Child USA is disrupting and changing laws to allow sexual abuse survivors access to the court system.
Support and learn more about Child USA.
Learn more about Judie Saunders, Esq., and how she works with companies; conducting internal investigations that address toxic work cultures so that businesses can restore productivity, employee trust and transparency.
This podcast is for informational purposes only.  Nothing in this podcast is legal advice, counsel or guidance. No offer, statement or representation has been made to serve as your attorney in any capacity.   No attorney-client relationship has been created. This information is general and may not be applicable to your particular circumstances. You must review your particular circumstances with a licensed attorney. 
Share
|
Download